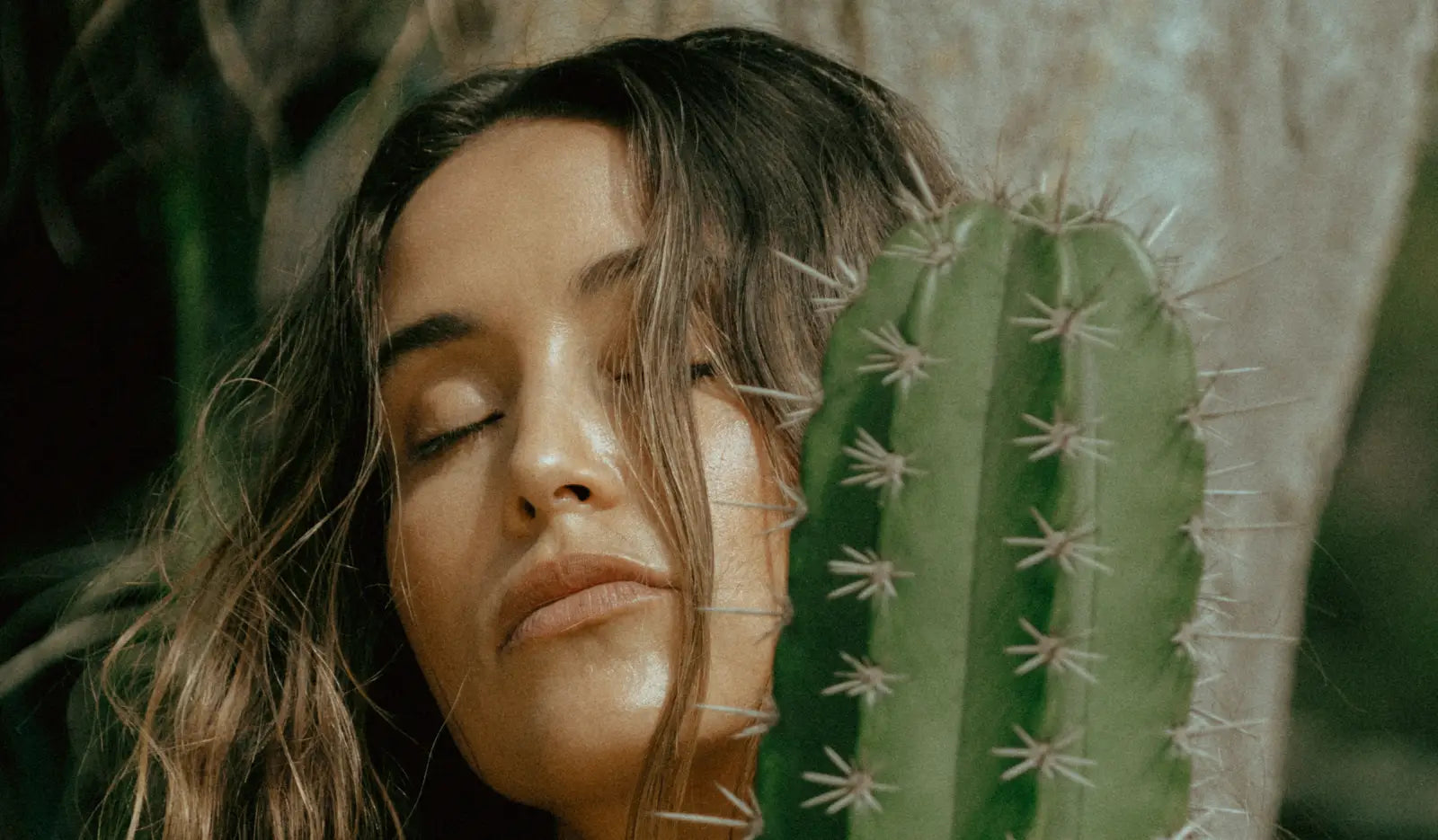 NOURISH
Lavender, Tea Tree,
Aloe, Argan

They moisturize and balance your skin to help prevent breakouts. Naturally regulating your oil production and keeping your pores smaller and clear
BRIGHTEN
Licorice, Chamomile, Rosemary,
Thyme, Turmeric

Our plant based brighteners lift away dull skin and lighten dark spots, age spots, and scars. They even out skin tone, lighten, and leave your skin glowing and fresh.
CALM
Calendula, Vitamin E, Turmeric, Thyme, Cactus Flower

Their skin soothing properties are wonderful for stressed or irritated skin. They naturally tone and are packed with antioxidants, which helps boost your skin's glow while staying hydrated.
included in desert glow collection:
Step 01 - Cleansing
Turmeric Cleaning Gel
Step 02 - Exfoliate
Cactus Clay Mask
Step 03 - Tone
Chamomile Toning Mist
Step 04 - Hydrate
Vitamin C Serum
Step 05 - Moisturize
Calendula Moisturizer
May we also suggest:
Tiger Eye Gua Sha
View Product
Organic Face Oil
View Product
Lavender Room Spray
View Product