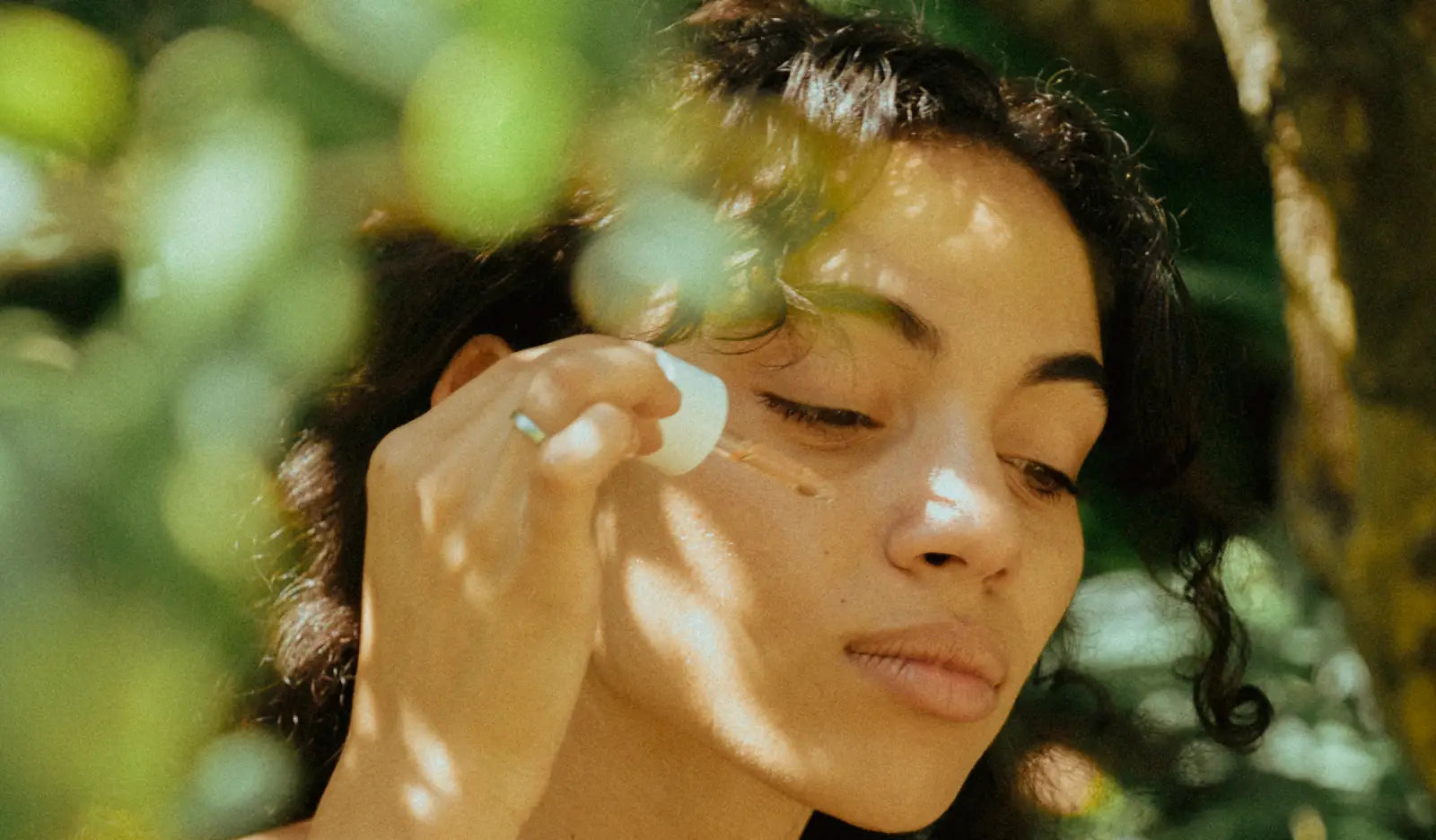 ANTI-AGING
bakuchiol, plant stem cells,
resveratrol, lotus flower, rose

They naturally attract and retain moisture. They hydrate and plump your skin, increase firmness, and stimulate new cell growth. They also condition and protect your skin from free radicals and skin stressors.
HYDRATE
hyaluronic, evening primrose,
vitamin E, jasmine, hibiscus

Our mild plant-based exfoliators lift away dead and dull skin. They even out skin tone, brighten, and leaves your skin glowing and fresh.
BRIGHTEN
pomegranate, passion flower,
green tea, ginseng, rosehip

They have anti-inflammatory and soothing properties which is great for stressed or irritated skin. They naturally tone and are packed with antioxidants, which helps boost your skin's glow.
5 step anti-aging ritual
Included in Lotus Bloom Collection.
Step 01 - Cleansing
Rosehip Cleaning Gel
Step 02 - Exfoliate
Beet Clay Mask
Step 03 - Tone
Hibiscus Toning Mist
Step 04 - Hydrate
Bakuchiol Retinol Serum
Step 05 - Moisturize
Lotus Flower Moisturizer
Rose Quartz Gua Sha
View Product
Organic Facial Oil
View Product
REST - Ritual Spray
View Product