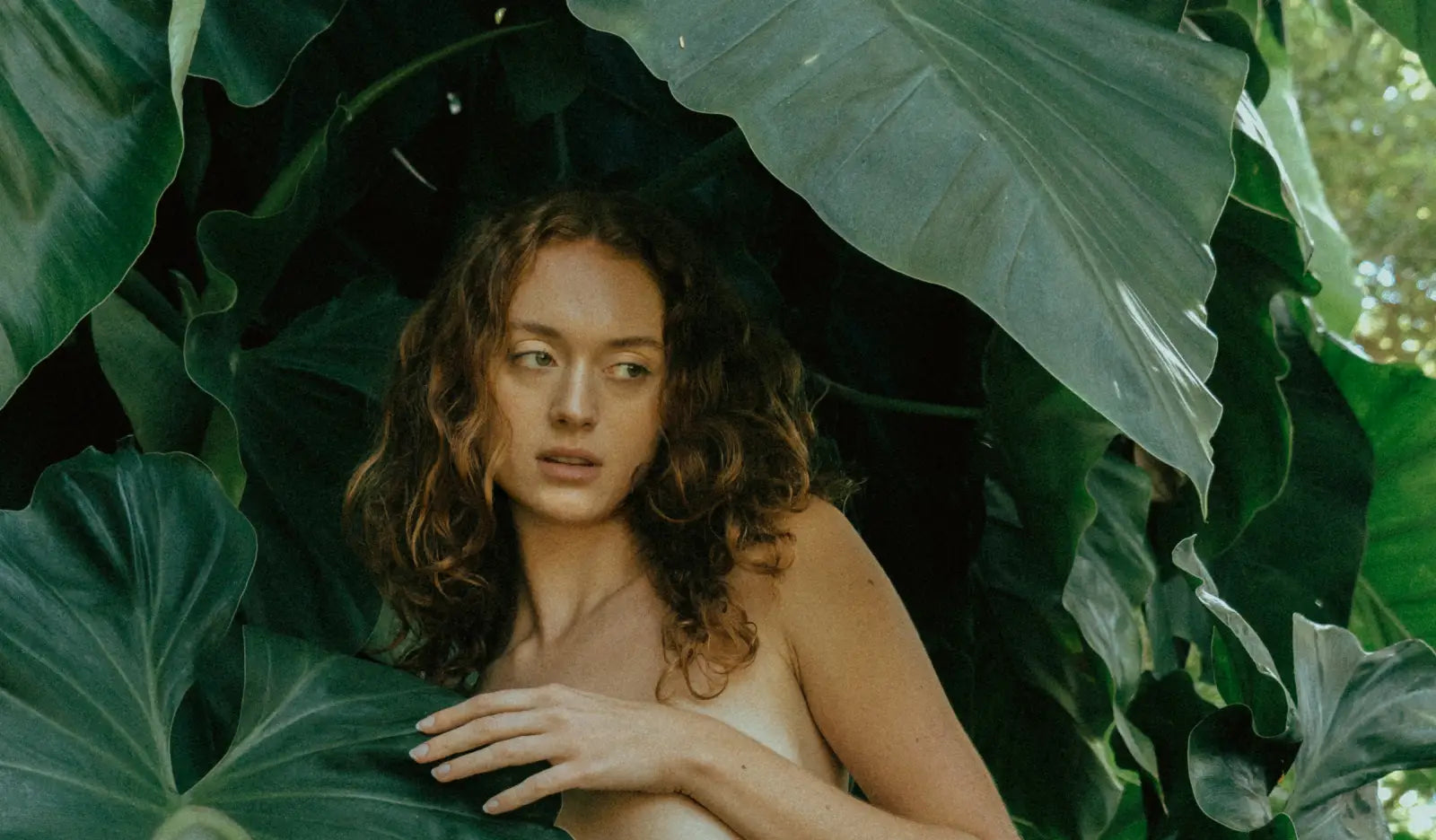 HYDRATE
Hyaluronic, Avocado, Coconut,
Aloe, Hibiscus

They naturally attract and retain moisture, hydrating and plumping your skin, increasing firmness, and stimulating new cell growth.
CLARIFY
Grapefruit, Noni- Fruit, Mango,
Pineapple, Papaya, Acai

Our mild plant-based exfoliators lift away dead and dull skin. They even out skin tone, brighten, and leaves your skin glowing and fresh.
SOOTHE
Cucumber, Aloe, Vitamin E,
Spirulina

They skin soothing properties which calm even stressed or irritated skin. They naturally tone and are packed with antioxidants, which helps leave your skin radiant.
included in tropic dew collection:
Step 01 - Cleansing
Papaya Cleaning Gel
Step 02 - Exfoliate
Matcha Clay Mask
Step 03 - Tone
Cucumber Toning Mist
Step 04 - Hydrate
Botanical Hyaluronic Serum
Step 05 - Moisturize
Avocado Moisturizer
Aventurine Gua Sha
View Product
Botanical Facial Oil
View Product
REST - Ritual Spray
View Product