Exfoliation 101: For the Perfect Summer Glow ✨

Did you know that there are different kind of body scrubs that work better for your skin type?
Exfoliation involves sloughing away built-up dead skin cells on the surface that can cause a rough texture and dulled complexion. Exfoliating 1-3 times a week helps your skin absorb hydration products better, increases collagen production, new cell turnover, tightens skin, increases blood flow, and can help you achieve a bright and glowy complexion. Learn more about the types of exfoliation below.
✨ Step 1: Exfoliate ✨
Body Scrubs are great for not only a relaxing treat yourself experience but its also an efficient circulation and skin cell turnover
Removing dead cells from the skin's surface

Smoothing and softening rough, dry skin

Drawing out impurities and clearing congestion

Freeing ingrown hairs and smoothing razor bumps
1.1 Sugar Scrubs
Better for sensitive skin since they are less abrasive and are smaller particles. These work great for exfoliating sensitive areas like the bikini because they don't sting. 1.2 Salt Scrubs
They exfoliate and detox the skin, they are great for rough skin that could benefit from deep exfoliation, like the feet. Elbows, hands, and legs. They can extract toxins from the body and ease inflammation.
1.3 Coffee Scrubs
Improve circulation and help smooth skin appearance. They can also reduce the appearance of stretch marks while giving you a radiant glow. Caffeine is actually proven to help tighten skin and fight cellulite.
1.4 Dry Brushing
Dry brushing unclogs pores in the exfoliation process. It also helps detoxify your skin by increasing blood circulation and promoting lymph drainage. It helps the body release toxins through sweat. The course bristles on the brush stimulate the pores and open them up, making it easier for the body to sweat, which in turns reduces the amount of toxins flowing through the lymphatic system.
Body Ritual Brush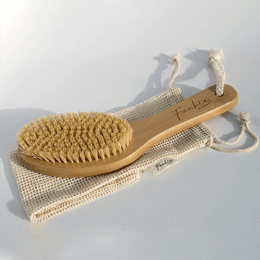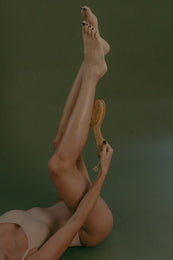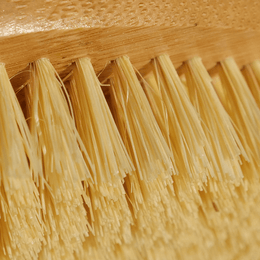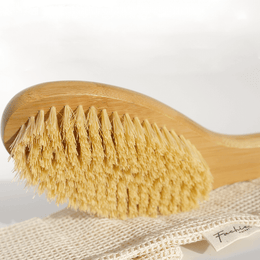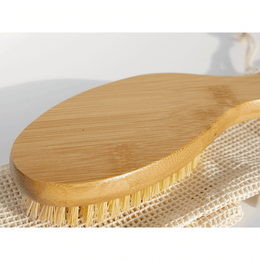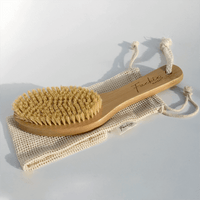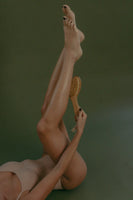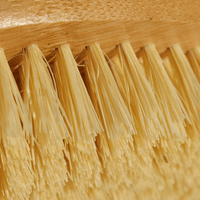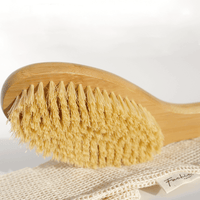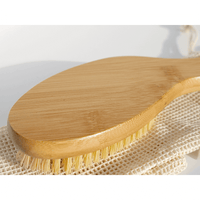 1.5 Agave Cloth
Made from the agave plant, this exfoliating cloth is used to invigorate and soften skin, expose fresh skin cells and help to stimulate circulation for the growth of new cells.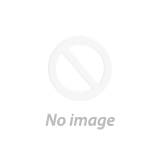 ✨ Step 2: Hydrate✨
Once you've exfoliated your skin, make sure to follow up with a moisturizer or body oil to hydrate your skin, as it will be absorbed better after the stimulation and blood flow caused by exfoliating. Moisturizing after a scrub will leave your skin feeling soft and supple.